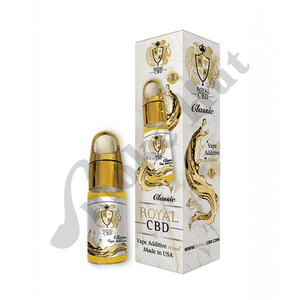 Royal CBD - CBD Vape Additive
This is one of a kind! This vaping additive is made with premium CBD oil from 100% organic industrial hemp plants, raw, pure and solvent-free with a sweet flavor like no other. No THC.
INGREDIENTS: Enriched proprietary formulated industrial hemp cannabidiol (CBD), USP kosher glycol, USP kosher vegetable glycerin, natural turpe- noids and artificial flavoring.
SIZES: 10ml, 5ml
Strength: 300mg