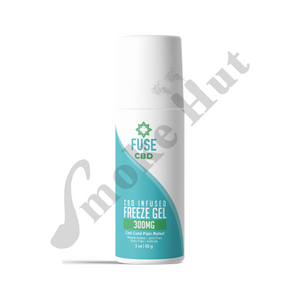 Fuse CBD - CBD Infused Freeze Gel 300MG
Fuse® CBD Muscle Freeze Gel is a blend of CBD and natural plant-based ingredients to block discomfort anywhere you need relief.
Menthol, camphor, arnica, aloe, and tea tree leaf extracts are combined with powerful CBD oil for fast-acting cooling and soothing response. Our product absorbs easily and goes right to the issue.
This product is all about bringing more overall comfort and wellness to muscles and joints through holistic, natural remedies and the benefits of CBD.
Experience fast-acting support with our soothing topicals and see for yourself how easy it is to incorporate the power of CBD into your daily skin routine.
Non-toxic, non-addictive, and non-psychoactive
Derived from the US-grown industrial hemp. Contains zero THC, legal across the United States.